History
---
The building in which The Abbey Restaurant now resides has had a long and interesting history: built in the 18th Century by Deemster Moore using the ancient Abbey monastery ruins as a convenient "quarry", the senior Manx judge built himself a "fine country house". From the 1770s to the 1830s, Deemster Moore's house and its constituent outbuildings were leased to a series of tenants.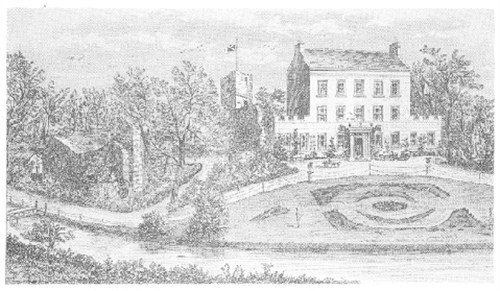 The Abbey as a "Country House Hotel"
Following this The Abbey was put up for sale, and was later owned by a Reverend W. Ward who planned to build a "splendid new church" on the site. However, this plan seemingly fell through, with the building instead housing a boarding school for young ladies, ran by Miss Bell Anne Stowell and her sister Ellen Stowell in 1847.
It must have been around this time that the that a jam-factory and fruit bottling business became established on the southern two thirds of the site, although the next use of the building as listed in the trade directories of 1866 is a new "Country House Hotel" in Ballasalla.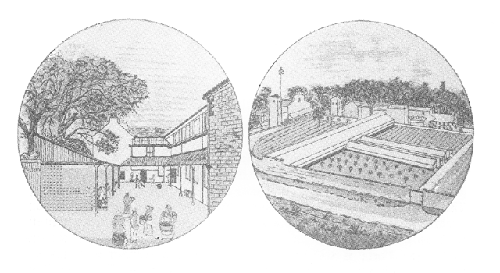 The Jam Factory
The jam factory rose to prominence, with the business run by Messrs Woods and Hardon flourishing: it is reported as having shipped 14 tons of bottled fruit around the world every year. The jam won a gold medal at an exhibition in Liverpool in 1886, and the business continued operating until the 1970s.
In the 1900s, Rushen Abbey became a popular tourist destination. Visitors enjoyed strawberry and cream teas, strolling around the grounds, and from 1927 onwards dancing on the purpose built dance-floor.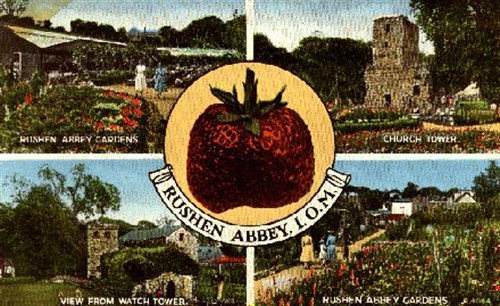 A postcard from the heyday of The Abbey Hotel