About The Abbey Restaurant
---
The Abbey is the hidden gem of the Isle of Man. It is set in green and luscious surroundings with mature trees, a babbling stream and an ancient monastery for company.
The restaurant resides in a building that is steeped in history, having been reincarnated myriad times over the past few centuries. Inside you will find an assortment of spaces, each with their own personality, yet a sense of wellbeing pervades throughout.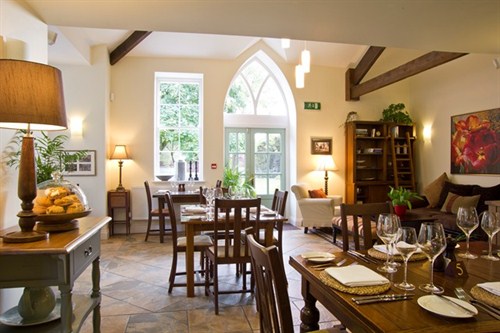 The Abbey is made up of four spaces which work together in perfect harmony: there are two main restaurant areas, the garden room and the private dining room.
There is always a chatter of friendly voices and the tantalising aroma of delicious food; at The Abbey, everyone is welcome.